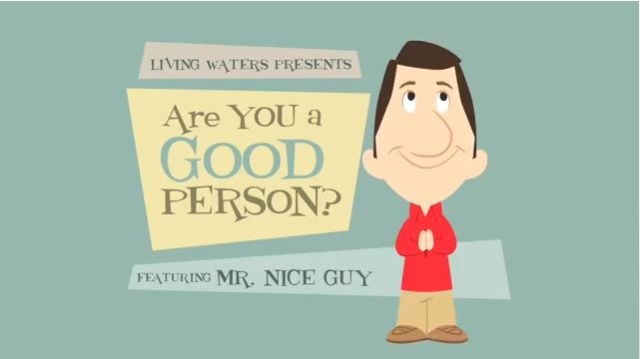 How can I know if I will have Eternal Life?
First of all, be assured that God wants you to know. He has said so in His Word, the Bible. It is absolutely possible for you to know whether you will go to heaven or not after you die.
Here is a quick test:
Have you ever told a lie, stolen anything or used God's Name without honor? Jesus said, "Whoever looks at a woman to lust for her has already committed adultery with her in his heart." Have you looked with lust? In light of all this, would you be found innocent or guilty before God?
The Bible says, "all have sinned" "and as it is appointed for men to die once, and after this the Judgment."
So how will we be seen at the appointed time of judgment when we stand before God? You may think you have done many "good" things and nothing "bad enough" to keep you out of heaven. But, if you've committed the common sins such as listed above, God sees you as a lying, stealing, blasphemous, adulterer at heart. That's not good news, but it is important for us to know the truth. As a holy and perfect Judge, God must find us guilty and deserving of the punishment of eternal separation from Him and His holiness. How can we escape the judgment we deserve??
Here is the good news: God loves us, had compassion on us in our need, and sent His Son, Jesus, Who came into the world to suffer and die on your behalf so He could pay your penalty and set you free.
So, even though we have all broken God's Law, Jesus has paid our debt. Therefore, He can legally dismiss your case. He can turn away your death sentence from you with one stroke.
After dying, Jesus rose again to life, now living forever, never having to die again and He offers us this Eternal Life so we can be His totally forgiven, deeply loved and restored children and friends. He gives this forgiveness to those who admit their sin and trust in Him alone as Savior.
Won't you admit your need for forgiveness, then trust Him for it today? He will freely give it to you!
Is this true of you: I am concerned that I may be found guilty before God for the multitudes of sin I have committed in my life and the uncleanness of my spirit.
If so, confess you sin to God and receive the gift of forgiveness He offers you because of His Son's death on the cross in your place!
Dear God, I am guilty before you for what I have done.
I beg you to take away my sin from me as You have promised through the payment Jesus made for me at the cross.
I ask in the Name of Jesus Christ,Your Son, that you take away all my sin from me and set me free.
Lord, I place you in a position of King and Lord over my life and I thank you for the life you have given me. Amen.
"For God so loved the world that He gave His only begotten Son that whosoever believes in Him, should not perish but have everlasting life." John 3:16, The Holy Bible
Need Help?
Have more questions?
Resources courtesy of livingwaters.com and cleargospelmedia.org